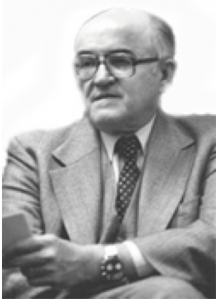 The William H. Miernyk Research Excellence Medal (the Miernyk Medal) is awarded annually to an eligible author of the best paper presented at the annual meeting of the Southern Regional Science Association. The winning paper will report the diligent and systematic enquiry and discovery of facts and principles relating to a topic of interest to regional scientists.
Eligibility. To be eligible, a Miernyk Medal candidate must
Be the driving intellectual force behind the paper and its primary contributor,
Not be eligible for the Moriarty student paper competition,
Be no more than six years post-Ph.D.,
Hold a position at a rank no higher than Assistant Professor or equivalent, and,
Be registered for the annual meeting and in attendance at the SRSA Awards Banquet.
Submission. Submission letters must include documentation of meeting registration. Papers should be submitted via email to [email protected] by the end of the fourth Friday in February of the competition year.
Decision. The Miernyk Medal winner will not be announced prior to the Awards Banquet at the annual meeting. The winner will be determined by consensus of the review panel, which may elect not to make an award in the absence of a consensus. The winner receives a commemorative medal and a cash award in the amount of $1500.
Previous Recipients of the Miernyk Medal:
Santiago Pinto, West Virginia University, 2005
Shaoming Cheng, West Virginia University, 2006
Olivier Parent, University of Cincinnati, 2008
Zhenhua Chen, George Mason University, 2014
John V. Winters, Oklahoma State University, 2015
Carlianne Patrick, Georgia State University, 2016
Alexandra Tsvetkova, The Ohio State University, 2017
Tessa Conroy, University of Wisconsin-Madison, 2020
Joao-Pedro Ferreira, University of Florida, 2021