The 2018 SRSA Conference will be held March 15 - 17, 2018 in Philadelphia, PA.
Our program chair is Sarah Low of ERS, U.S. Department of Agriculture.
For hotel room reservations, please click here.
Meeting Registration
Registration Dates

Regular Registration

Student Registration

Early Registration 

until January 16, 2018

$325

$135

January 17, 2018 through March 1, 2018

$375

$135

After March 1, 2018

$425

$185
FREQUENTLY ASKED QUESTIONS (FAQs)
Are there meals included?
Yes, the awards luncheon on Friday and the Business meeting luncheon on Saturday are included. A social on Friday night is included as well.
When should I plan on arriving and leaving?
SRSA Paper sessions begin on Thursday afternoon, and run through Saturday afternoon. Depending on the number of submissions, sessions may be scheduled Saturday afternoon after the Presidential Address/Business Luncheon. Sessions will run no later than 5:00pm on Saturday.
A BIG "THANK YOU!" TO THE 2017 CONFERENCE SPONSORS!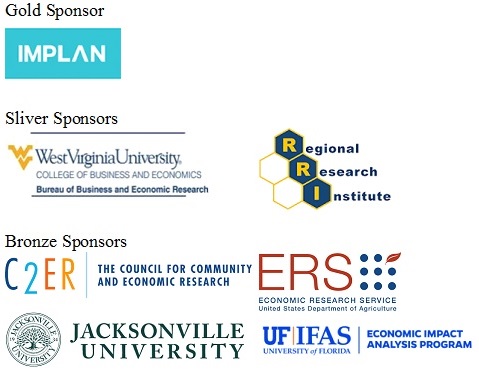 CALL FOR PAPERS
Paper abstracts should be submitted by Tuesday January 16, 2018
After registering for the conference you can return to your abstract submission to enter your PayPal receipt no. under Confirmation Number.
The final conference program will be available by February 15, 2018
In conjunction with submitting your abstract please also register for the conference and reserve your hotel room
UNDERGRADUATE POSTER SESSION
The 2018 conference will include the 2nd Annual SRSA Undergraduate Poster Session which provides undergraduate students the opportunity to present their research and learn more about regional science.  The application and additional information can be found here.
BROWSE PAST SRSA CONFERENCE PROGRAMS & PHOTOS